Welcome to St. Paul's Church, Osaka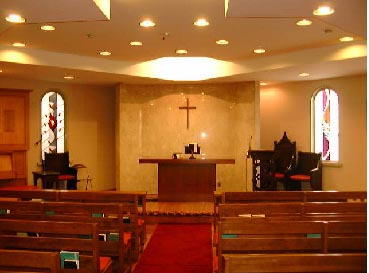 Another Picture
More Information of the church: 

 Sunday -  Sunday Service(mass): 10:30 A.M.  


Every fourth Sunday at 'S:00 P.M.: English Service(mass) 


The Anglican Episcopal Church in Japan
Services(Holy Communion)

in English
St Paulfs Anglican Episcopal Church, Umeda
(regular 4th Sunday service): Service of Holy Communion in English , 4 pm.
All English-speaking foreigners and Japanese welcome. Service is followed by refreshments. 2-30 Chaya-machi, Kita-ku, Osaka (Near Hankyu Umeda station). Tel: 06-6371-0170
For map in English, please see the website:
www.nskk.org/osaka/church/paul/english.htm
For further info, contact Peter Mallett: pjmallett@gmail.com
St Andrewfs Chapel (Kobe Marinersf Centre), Motomachi, Kobe
Service of Holy Communion every Sunday at 10:30. All services in English.
Kobe Marinersf Centre, Motomachi-dori 3-1-16, Chuo-ku, Kobe 650-0022
Tel: 078 331 1696
Chaplain: Rev John Berg
For further info, contact Paul Tolhurst, Centre Manager
For map and directions, please see the website: www.flyingangelkobe.org
For further info, contact Peter Mallett: pjmallett@gmail.com
St Andrew's Chapel (Kobe Mariners' Centre), Motomachi, Kobe
Kobe Mariners' Centre, Motomachi-dori 3-1-16, Chuo-ku, Kobe 650-0022
Tel: 078 331 1696
Chaplain: Rev John Berg
For further info, contact Paul Tolhurst, Centre Manager
For map and directions, please see the website:
---
Link to other Anglican/Episcopal churches in Japan
Link to other churches in the Umeda area
Higashi Umeda Church

Osaka Umeda Catholic Church


2012/02/15