Overview

The Nippon Sei Ko Kai (NSKK = the Anglican Church in Japan) was among the first Protestant churches established after Japan was re-opened to the world in 1854, ending 200 years of isolation. The foundations of the Anglican church throughout the country were laid mostly by four organizations: the Episcopal Church Board of Missions from America; the Church Missionary Society (CMS) and the Society for the Propagation of the Gospel (SPG) from England; and the Anglican Church of Canada. The first General Synod of the NSKK was held in Osaka in 1887; the first Japanese bishops were consecrated in 1923.

In 1941, the Japanese government expelled all foreign clergy and missionaries from the country. The NSKK came under pressure to be folded into the united church, an umbrella organization for all Protestant church groups in Japan, but by and large resisted this pressure. The NSKK became a self-supporting province in 1972.

The province today is made up of nearly 300 churches in 11 dioceses, claiming roughly 32,000 members, including over 230 active clergy.



Dioceses in Japan (from Northeast to Southwest)
1)
Diocese of Hokkaido
The Rt. Revd Nathaniel Makoto Uematsu (Former Primate of NSKK)

2)
Diocese of Tohoku
The Rt. Revd John Masato Yoshida

3)
Diocese of Kita-Kanto



The Rt. Revd Francis Xavier Hiroyuki Takahashi (Interim Bishop)

4)
Diocese of Tokyo



The Rt. Revd Francis Xavier Hiroyuki Takahashi

5)
Diocese of Yokohama



The Rt. Revd Ignatius Osamu Irie

6)
Diocese of Chubu



The Rt. Revd Dr. Francis of Assisi Renta Nishihara

7)
Diocese of Kyoto



The Rt. Revd Stephen Takashi Kochi

8)
Diocese of Osaka



The Rt. Revd

Andrew Haruhisa Iso



9)
Diocese of Kobe



The Rt. Revd Augustine Naoaki Kobayashi

10)
Diocese of Kyushu



The Most. Revd Luke Kenichi Muto (Primate of NSKK)

11)
Diocese of Okinawa



The Rt. Revd David Eisho Uehara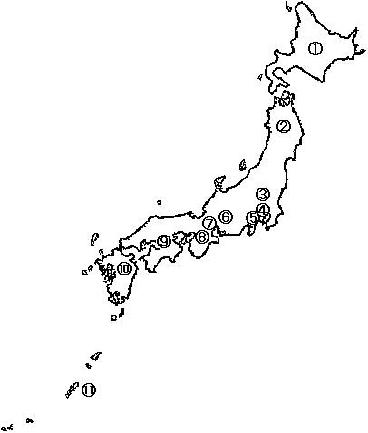 A Long-Standing Commitment to Mission

Throughout its history, the NSKK has viewed service to society as central to its witness to the gospel of Jesus Christ in Japan. Church members have sought in many ways to ensure a more just and participatory society, especially through action for social welfare, education, and human rights. The church has advocated the liberation of those facing discrimination, including long-term Korean and Filipino residents of Japan, former sufferers of Hansen�fs disease, the so-called �gburaku people�h (a group of people who have been marginalized since Japan�fs feudal era), and indigenous Ainu peoples in Hokkaido.

The church also proclaims the good news of Christ in society through facilities related to health care, care for the elderly, education of the young, and facilities for the handicapped, among others. In many rural areas, the church provides caring, sound education for the young through church-sponsored preschools and kindergartens. Because of this long-standing passion for reaching out to those who are weak and marginalized, the NSKK has had a significant influence on Japanese society relative to its small membership.

Current outreach efforts such as Sei Ko Kai Ikuno Center and Nagoya Youth Center are drawing attention for trying to tackle contemporary social issues relating to justice, peace and human rights. Another effort not based in any particular location is Kapatiran, a support program for Filipina residents in the Tokyo area, many of whom are young women suffering under exploitative working conditions.

By valuing relationships with the community, and by encountering and seeking to learn together with the disadvantaged and with victims of discrimination and oppression, the church strives to help bring about a society where all can live together in harmony.




Related Institutions

In addition to 5 universities, 4 women�fs junior colleges, and numerous kindergartens and primary schools, the NSKK sponsors several general hospitals and roughly 50 social welfare institutions, including the following:

*St. Luke�fs International Hospital (Tokyo)
St. Luke�fs is a state-of-the-art general hospital in central Tokyo, with 520 in-patient beds and an average daily outpatient population of approximately 2,500 people. A large congregation worships regularly in the hospital�fs historic chapel.

*St. Paul�fs (Rikkyo) University (Tokyo)
Founded in 1874, St. Paul�fs is a major private co-educational university in Tokyo, with a second campus in Saitama. The university strives to offer humanitarian education based upon Christian beliefs and values. A staff of chaplains provides outreach and support to students.

*St. Andrew�fs (Momoyama) University (Osaka)
St. Andrew�fs was established in 1884 as a boy�fs school by C.F. Warren of the Church Missionary Society. By 1959, the school had expanded into a major liberal-arts co-educational university.

*Central Theological College (Tokyo)
Founded in 1911, Central Theological College offers a three-year residential course for students preparing for ministry in all parts of Japan. Actively supporting researchers and part-time students, the seminary also offers frequent lectures and seminars open to working clergy and lay people.

*Bishop Williams Theological Seminary (Kyoto)
Named for Japan�fs first Anglican bishop, Bishop Williams was founded in 1948 initially to develop and train men and women lay leaders. The school continues to support lay education, but now also offers a three-year residential course for students preparing for ordained ministry.

*Sei Ko Kai Ikuno Center (Osaka)
Sharing facilities with a church and daycare center, Ikuno Center has sought to proclaim the gospel in the Osaka region since 1992. The Center strives to be a place where Japanese people, long-term Korean residents, and others from a variety of cultural backgrounds can work together to build a society that respects the dignity of every human being.

*Nagoya Youth Center (Nagoya)
The Center offers a variety of programs for youth and other residents of the Nagoya region in Central Japan. In addition to offering lodging and meeting space?including a 28-room dorm for Japanese and international students?the Center serves as a base for citizen�fs groups and Christian organizations working on human rights issues in Japan and internationally.




Statement of War Responsibility

At its General Synod in 1996, the NSKK formally took responsibility for its role during World War II and the preceding Japanese occupation of China and Korea. The following are some excerpts from the Statement:
�gThe Nippon Sei Ko Kai, after 50 years since the end of World War II, admits its responsibility and confesses its sin for having supported and allowed, before and during the war, the colonial rule and the war of aggression by the State of Japan.�h

�gSince its establishment, The Nippon Sei Ko kai has been making compromises with the idea of a Tenno (God of Heaven) ruled nation and militarism which go against the Gospel, and has not been able to resist strongly against, or refuse those principles.�h

�gThe Nippon Sei Ko Kai confesses to God and apologizes to the people in Asia and the Pacific that we did not admit our fault immediately after the end of the war, were unaware of our responsibility for the past 50 years, and have not actively called for reconciliation and compensation until today.�h

The full text of the statement in English is available online:
http://www.nskk.org/province/document/war_responsibility.pdf